Crawl Information
Teams will travel to five bars. At each bar, teams will be given four tickets valid for four pitchers of beer. Everyone is invited back to the after-party for music, beer, and more fun!
Teams should have ten to twelve people, including the team captain. If you have more than ten people on your team, you will need to include an extra $20 for each additional person.
The deadline to have your entries submitted is March 24, 2014 or whenever the maximum number of teams is reached.
January 20, 2014—March 7, 2014: $400 entry fee ($40/person for a team of 10)
March 8, 2014—March 24, 2014: $450 entry fee ($45/person for a team of 10)
The entry fee includes t-shirts, beer for the Crawl, and admission to the after-party.
REGISTRATION: Clicking the REGISTER button on the left side of the page will begin your team registration. You will be directed to a team information form only after a successful payment is made. It is vital that you complete this second step so we have your team information. Your team will not be registered in the Crawl until we have received the correct entry fee and team information.
Just Sayin... Several of our cities SELL OUT before the posted close of registration. Failure to complete registration before the March 24, 2014 deadline (or before the Crawl is full) will prevent your team's entry into the Crawl. In our cities that sell out, teams that have paid but have not completed the registration form by the posted close of registration will be refunded to allow additional teams to register. Don't procrastinate! Get your team members together today!
SAFE RIDE PROGRAM:  All participants are encouraged to take advantage of this program. For every 10 canned goods you bring to donate to a local food pantry, you will receive $10 in taxi vouchers. You must bring 10 cans to receive a $10 voucher. Cans will be collected at t-shirt pick-up the day preceding the Crawl, and from 12:00-2:00 pm the day of the Crawl. Canned goods will not be collected after 2:00 pm the day of the Crawl.
DISCOUNTED HOTEL RATE: There are special room rates available at the following hotel. Ask for the Crawl For Cancer™ rate:

Crown Plaza Hotel Downtown
1700 Smith Street
$99 per night
For reservations 877-834-3613
Cut-off date: March 27th

These rates are only available Friday, April 11, 2014 and Saturday, April 12, 2014. Rates are based on availability.

If applicable, reservations must be made by posted cut-off date to guarantee rate.
---
Information for Captains
The pub crawl begins promptly at 1:00 pm on Saturday, April 12, 2014. The Crawl runs from 1:00 to 5:00 pm. Teams are invited to head back to the afterparty at Proof where there will be music and beer until 8:00 p.m.
All participants must be at least 21 years of age. IDs will be checked, TABC and local regulations will be strictly enforced. It is HIGHLY recommended that each participant bring two forms of ID.
Participants are required to wear their Crawl for Cancer t-shirts. If wearing a costume, the shirt must be integrated into the outfit. Please keep in mind that the after-party is an exclusive event. Entry is permitted only with a valid CFC t-shirt.
When travelling from bar to bar the team captain will be the only one who can order beer. You will be handed tickets for your team's beer upon entering each bar. Please make sure your teammates are aware of this so that ordering runs smoothly. This makes it easier on the bartenders, who will be really busy!
Please make sober driver arrangements.
Please be sure to respect and follow the instructions of the event staff. Staff will be wearing BRIGHT ORANGE t-shirts. They are there to help you and answer any questions you might have.
EARLY T-SHIRT PICK-UP INFORMATION: It is recommended that the team captain or team representative pick up their bag on Friday, April 11, 2014 between 4:00-7:00 pm. The pick-up location will be:
Midtown Drinkery
2416 Brazos Street

Teams that pick up their bag on Friday can go directly to the first bar on their map.
Exception: If you want to donate canned food items for the taxi vouchers, you will need to drop them off at Pub Fiction between 12:00-2:00 pm.
If not picking up on Friday, captains will need to arrive at Pub Fiction to get their team's t-shirts and map/bar sequence.
PAIRING YOUR TEAM - We often get requests for different teams to follow the same route. This isn't a problem, but you must follow the instructions in your registration confirmation e-mail. Additional details can be found in our FAQ. Please understand that there is a maximum of 3 teams per pairing. Also, you must use our online pairing utility as we no longer accommodate pairing requests made in the comments section of the registration form.
---
Benefiting Charities
2013 Benefiting Charities
Young Texans Against Cancer
Cynthia Solomon Holmes Foundation
2012 Benefiting Charities
Young Texans Against Cancer
Hospital District Mammography Services
2011 Benefiting Charities
Young Texans Against Cancer
Hospital District Mammography Services
2010 Benefiting Charities
Young Texans Against Cancer
Hospital District Mammography Services
2009 Benefiting Charities
Harris County Hospital District Foundation
Houston Food Bank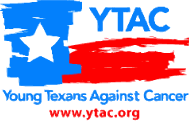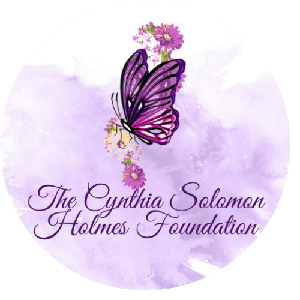 ---
Questions?
Contact houston@crawlforcancer.org.